About Me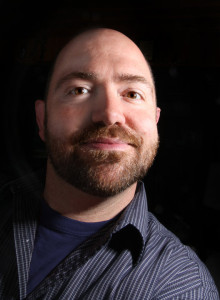 I've loved photography as long as I can recall. I received my first camera at the age of 12; there began a life-long passion. My education in photography began at Jacksonville State University where I received a Bachelor of Fine Arts with a concentration in Communication and Commercial Design. I stepped away from photography for a few years after college but the digital SLRs called me back a few years ago and I'm slowly working toward having a complete studio of my own.
My Goal
As a photographer I don't always choose to capture everything in one frame. Often I catch just a moment, a glimpse, a mood, a piece, a detail. I love catching the interplay of light and shadow across simple, everyday items and places and turning that into something that evokes a response; that reveals or suggests something that makes the viewer stop and focus on something they never have before.
Currently
I'm quite frustrated with the WordPress theme I'm using to build this site. Once that is done, I'm looking to spend more time shooting weddings, seniors and cars.